Ive been getting this connection error when trying to view hand histories while playing.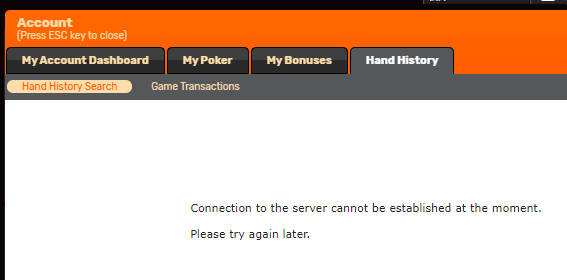 Im seeing a couple other threads about this from 2022 and 2021 with the same problem. When I reload the client I can see hand histories from tables Im sitting at and playing, but after about an hour I start getting this connection error.
This has been going on for a long time, but I never bothered to post about it until now. Is there a fix for this?