I didnt think that jackpot SNG's really did pay more than 2x or 5x. But the other day, i registered for a $7 and it came up 240x $1680.
1st place $1400
2nd and 3rd $140 each
It happens, 3 in a 100,000 chance.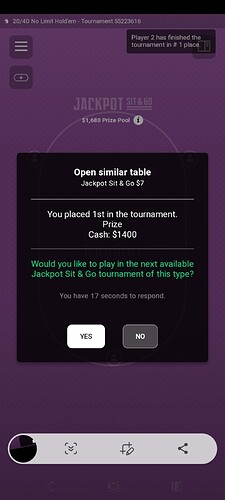 Was over in like 4 hands, too. 2nd hand I'm in BB w AQs, SB puts me all-in w A7o, queen on turn sealed him. I limp against next player w Q3o, flop Q2Q, he triple barrel bluffs all-in w J6 off. I couldnt believe I was handed the $1400 so quickly.