Jenny, it shows Ignition is
Unlicensed with the Curacao Gaming Commission…may not want to point this out for obvious reasons.
We will double check about this and get back to you
We have checked in regards to this and the link I provided shows the following: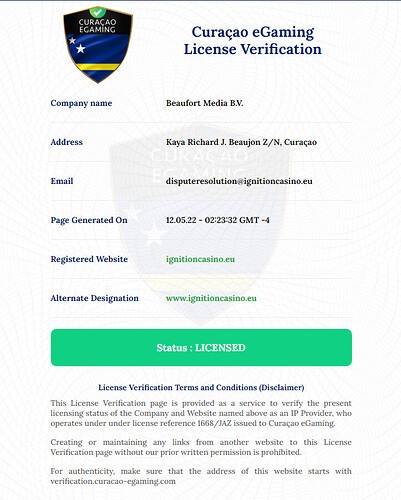 If you are not seeing this info, please clear the cache and cookies and try again
FYI you shouldn't have to clear your cache or cookies for that to change to read licensed. I clicked on the link earlier and it also said unlicensed. I'm going to guess that you maybe attached the wrong link or an old one or something weird like that. Because I did my own research after I saw the unlicensed status and saw that it did read licensed if I didn't click on your link
No you shouldn't, however, the screenshot that @Thomper114 provided is not what I provided, thus the reason why I stated that you should clear the cache and cookies, if you are seeing something different.
If you click here, and then part 8 licenses, do you see this?: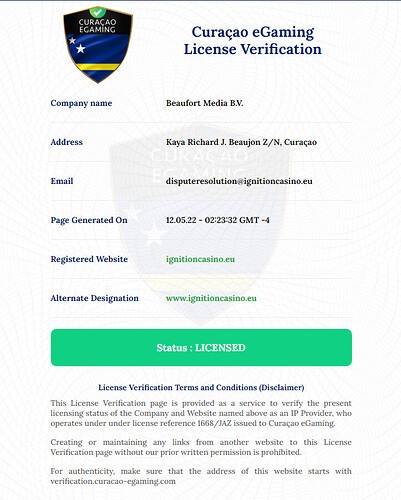 Yeah it works for me now I see it showing licensed I was just referring to earlier I seen it showing as unlicensed when I clicked on your link. I don't know weird
Thanks for the info @jpearls .
@Thomper114 Ignitioncasino.eu is licensed, please refer to the screenshot provided.