No casino games seem to be loading up on any of my browsers after the latest iPhone iOS update
Hi @noobie79,
We do understand how this can be frustrating and we would like to have this looked into. Are you getting an error message if so please provide a screenshot of what you get?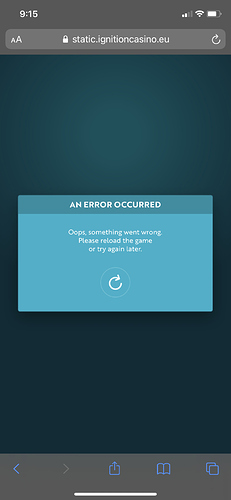 This is on safari. As well as Firefox and Chrome Apps. However it is loading fine on my chrome browser on my laptop.
Also. Just thought I'd mention that it is working fine on my iPad which I have not updated to the new iOS
Thanks for confirming this information.
Still not working on my iPhone.