Waiting list for regular cash games with options to join 2+ players or 3+ players all the way up to 8+ players.
example: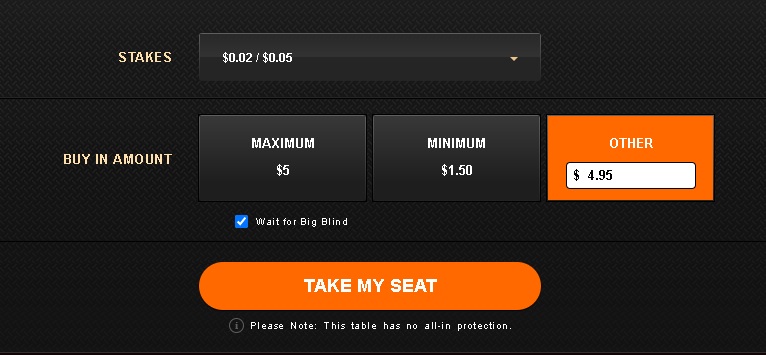 on the screen above there should be an option for
"Number of players" then select for example "4+ players"
then when 4+ players are in the "Queue" start a new table with the 4 players.
or
if someone leaves a full table then the first person in the "Queue" would join that table.