Neither one of the single deck blackjack games are loading. I tried on multiple devices.
Welcome to the forum @TED811
Would you be able to drop a screenshot below of what stage the game gets stuck loading on?
See below. I tried chrome browser and multiple devices and other sites that use this same game and get the same result. I also cleared my cache and browser history.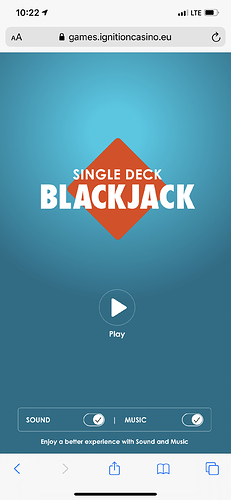 Thanks for the details.
We'll review the issue and get back to you as soon as possible.
The issue appears to be resolved now. Thanks.
Perfect. Thanks for having brought the issue to our attention.