Im still having issues with poker lobbies crashing the client. Tonight I was playing 4 tournaments and when I opened a lobby the software crashed. Its been like this for weeks. Tonight, though, when I logged back in all the TAKE MY SEAT buttons weren't functioning properly.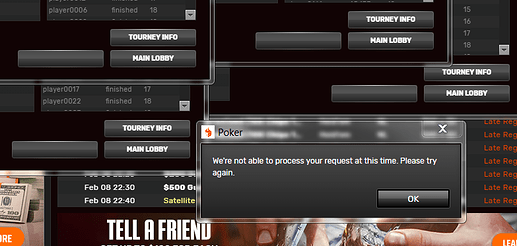 I cant take my seat at any of my games. Ive been trying for a solid 15 minutes now. I was at a final table and got blinded out too.
I COULDNT EVEN OPEN THE FINAL TABLE. IM COMPLETELY LOCKED OUT NOT ONLY DOES THE TAKE MY SEAT BUTTON NOT WORK BUT I CANT EVEN MANUALLY DOUBLE CLICK THE TABLE TO OPEN IT.
I can open tables from tournaments Im not registered in though. What kind of scam is this???
I cant take my seat using ignitioncasino.eu either.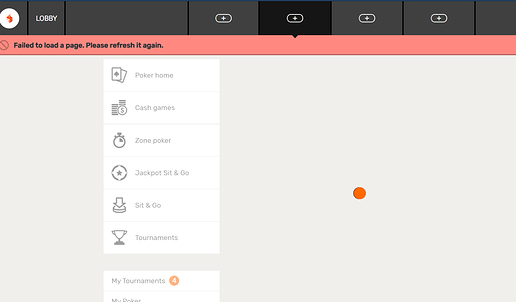 Still getting the pop ups
Software still crashing
Still maxing out my CPU
Total fking bullshit guys…
Sorry for freaking out but this has been going on for weeks and the software has been consistently bad for the better part of the last 12 months