The poker client is not working. Major script errors. I have tried all suggested troubleshooting measures.
The poker client still isn't working .
We're going to look into this and get back with updates as soon as possible.
It's working now - hooray!
@halesusan, are you still having any issues logging onto the poker software? We have had our technical team look into the issue and on our end we see that you should be able to join the poker tables.
If using the Poker client can you try completely uninstalling and re-installing it?
If using mobile or the web browser make sure to try the steps advised above, and we do see that the poker website page seems to be having some issues, but there is an option to login at the bottom of the page shown here: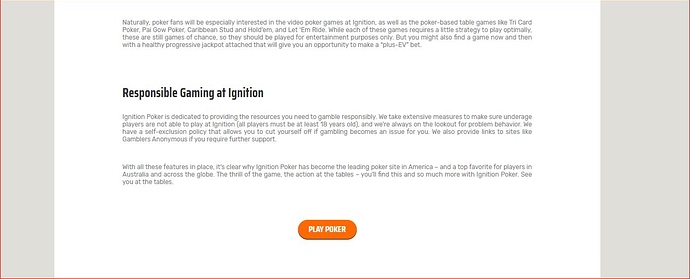 Good timing!

@deepblue2 and @PLO8FTW, This should now be fixed, are you still having issues? If the client is giving you issues could you try logging into the web browser version of the software as shown above?
Ignition was hacked. April Fools!

xoxo
ty. what was the issue? hacker trying to get peoples password?
@deepblue2, the issue was definitely not caused by anyone trying to infiltrate our system or gain access to any passwords or accounts as it was on our end. Ultimately we've had no word on the exact technical issue that caused the outage, but we'll provide any updates the technical team provides.