Can someone please look into this for me… have already had escalated but have heard nothing back…. I received an email on march 12 that I would receive a $25 bonus to play live dealer. I have yet to received that….
Included is a screenshot of the email….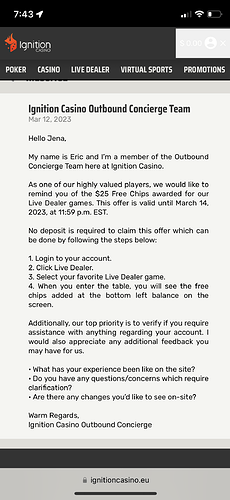 Thank you for looking into this for me.